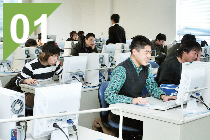 01 We value practice.
Learn how to put ICT to practical use with fun from the first year.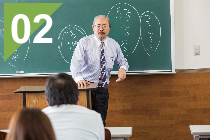 02 Learn ICT in the context of Business.
You will understand ICT business because you learn both management and ICT.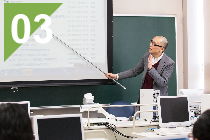 03 Go job hunting with "a
works" and "confidence"
In fiscal 2015, we opened practical classes on Web shop administration and smart phone application production.
Our educational goal is to cultivate human resources - who have expert knowledge not only about ICT but also about business such as marketing and management especially for small and middle sized business, - who have the basis abilities to be active in business such as communication skills and English.